In the middle of watching 1x18, just had to pause and share this with you: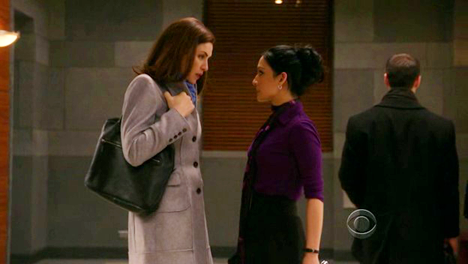 O hai thar, ladies. Nice personal space you're not respecting. I'm sure co-workers look at each other like that all the time...

Also, if y'all haven't joined
darsfebruary's Kalinda community,
theinhouse, you really must. Kalinda's boots command you.